VISION
The Vision of GARNET is to build and operate a World-Class Network Infrastructure and services to link all the Ghanaian Research and Education community to support teaching, learning and research among all public and private institutions of higher education in Ghana, and by extension, connect its members to the Global Research and Education Network communities.
MISSION
The mission of the GARNET is to:
Support and help the building of strong and viable Campus/institutional networks.
Build network infrastructure to connect all campus/institutional networks at high speeds to support research, collaborations and sharing of resources.
Aggregate the Internet bandwidth requirements of members of GARNET and negotiating collectively with ISPs for fair institutional pricing.
Have one voice on national policies/issues dealing with ICT.
Foster and participate in the deployment of Regional and Global Research and Education Network for research and collaboration.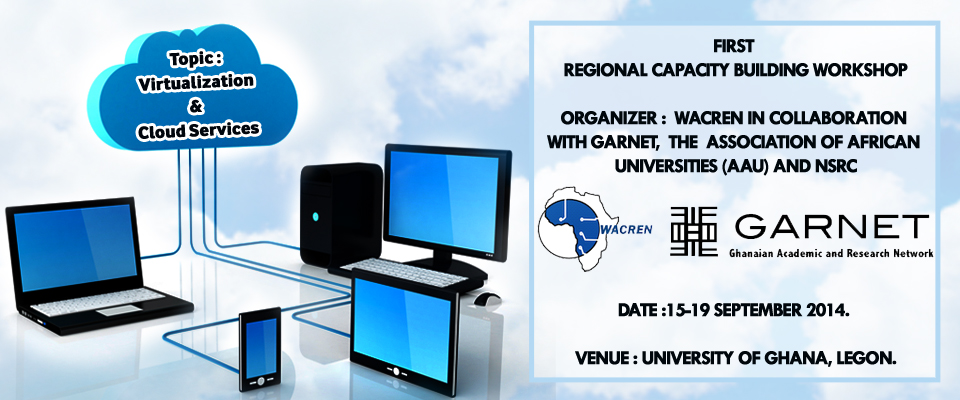 Collaboratively enhance out-of-the-box niche markets after bleeding-edge outsourcing. Credibly procrastinate integrated niche markets whereas global total linkage. Intrinsicly repurpose B2B paradigms vis-a-vis extensible solutions. Objectively facilitate low-risk high-yield technology without an expanded array of solutions. Quickly unleash real-time value vis-a-vis cross functional ROI.
Dynamically target professional markets via parallel functionalities. Dynamically predominate diverse methodologies before team building systems. Efficiently redefine enterprise-wide meta-services via frictionless ideas. Compellingly build maintainable collaboration and idea-sharing whereas 2.0 action items. Seamlessly network extensive experiences for resource-leveling imperatives.